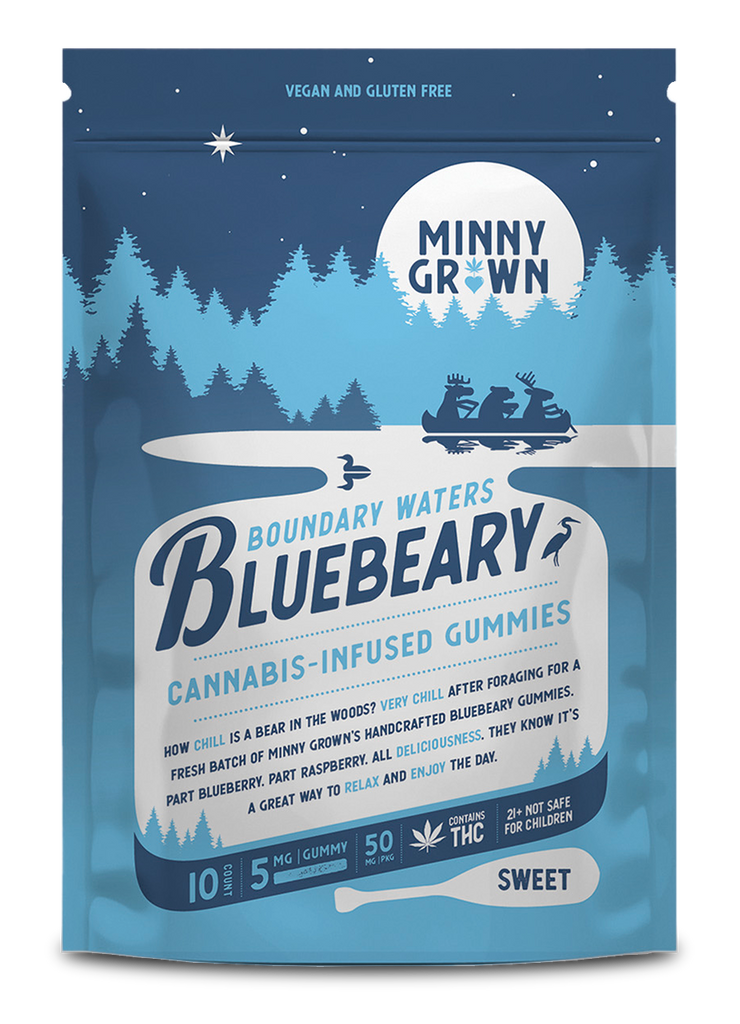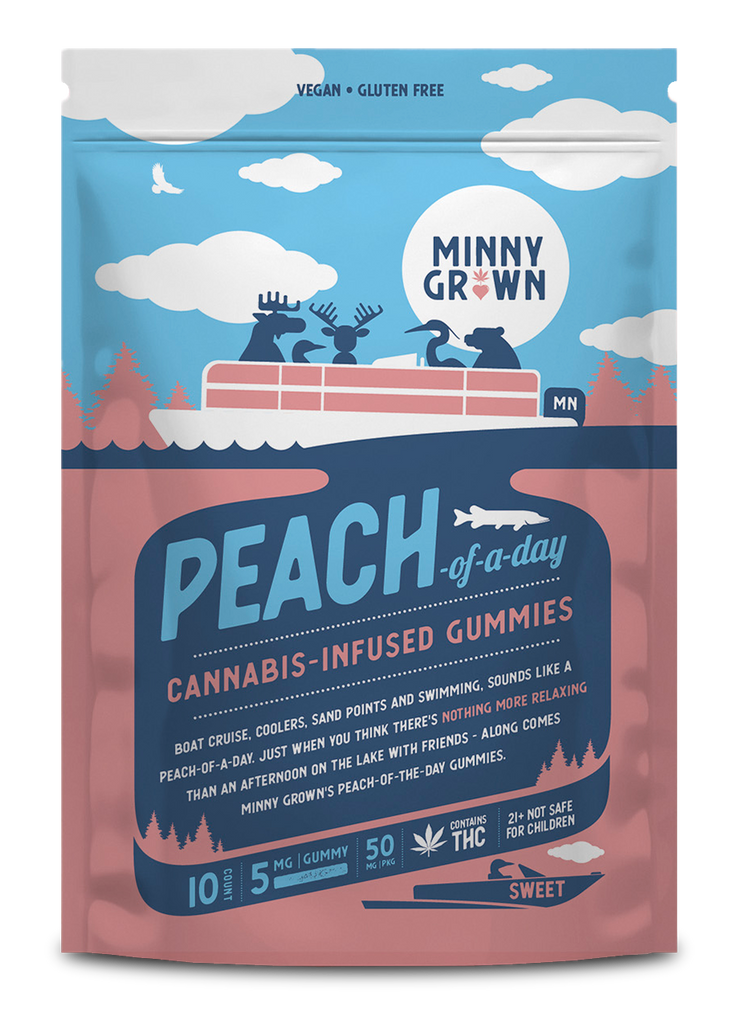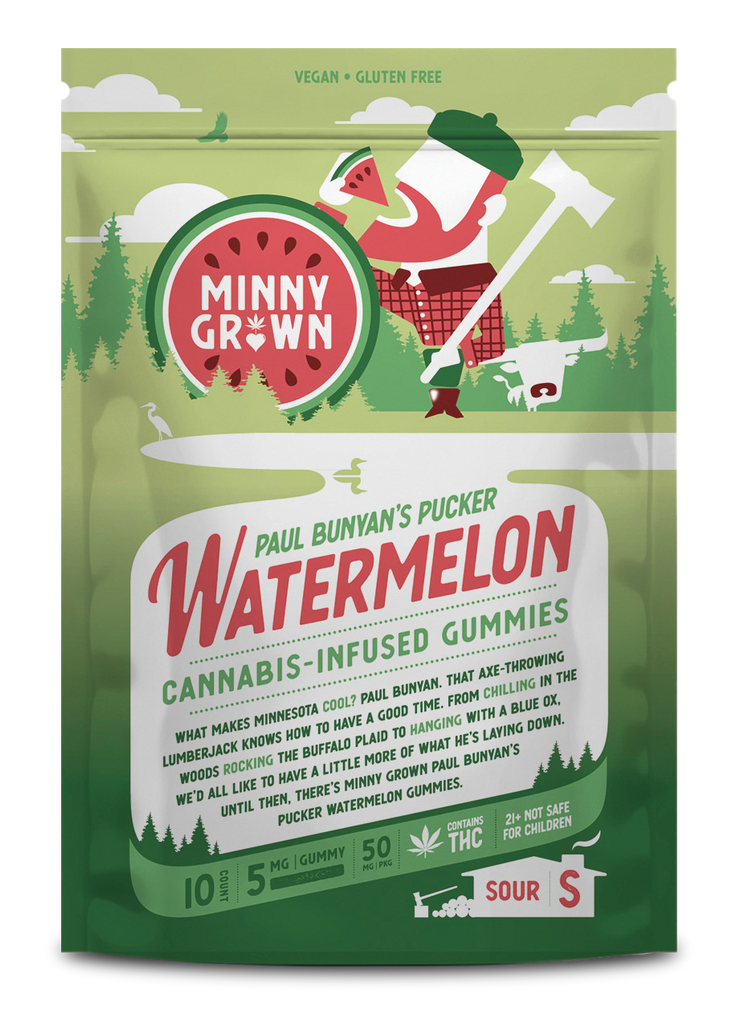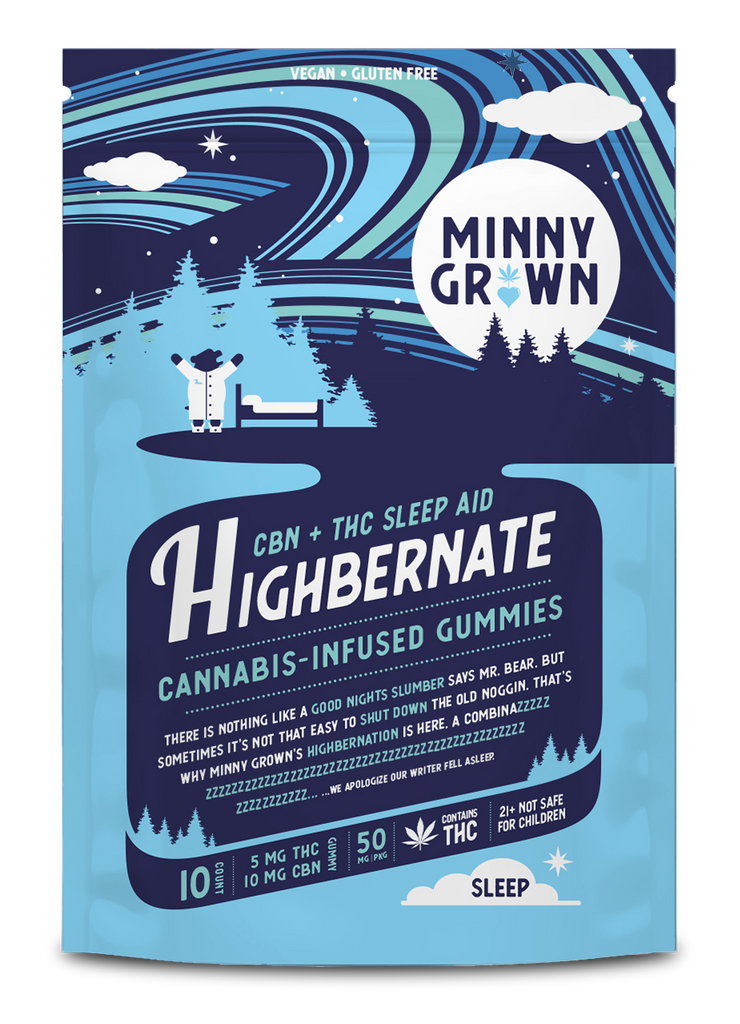 $ 29.95
Minny Grown Gummies
10 Count
5mg THC Gummy
50mg THC per package
Vegan & Gluten Free
MN HF3595 & Farm Bill Compliant
Legal to ship to all 50 states
21 + | Adults Only
Bluebeary - How chill is a bear in the woods? Very chill after foraging for a fresh batch of Minny Grown's handcrafted bluebeary gummies. Part blueberry, part raspberry, all deliciousness. They know it's a great way to relax and enjoy the day.
Peach - Boat cruise, coolers, sand points and swimming, sound like a peach-of-a-day. Just when you think there's nothing more relaxing than an afternoon on the lake with friends, along comes Minny Grown's Peach-of-a-Day gummies.
Berry Bliss - When mother nature paints with lights it's a blissful dance. Her artistry is our muse for Minny Grown's Aurora Borealis Berry Bliss gummies. A combination of Blackberry, smiles and delight.. We aren't mother nature, but this masterpiece is something even she would enjoy.
Watermelon - What makes Minnesota cool? Paul Bunyan. That axe-throwing lumberjack knows how to have a good time. From chilling in the woods rocking the buffalo plaid to hanging with a blue ox, we'd all like to have a little more of what he's laying down. Until then, there's Minny Grown Paul Bunyan's Pucker Watermelon Gummies.
Mango - The Lake turns to glass, the sun says "Hi" to the trees, and a loon serenades the end of an awesome day. Ahhhh. There's nothing like a sunset, friends, and Minny Grown's handcrafted midwest mango to help you reflect on all the great things life has to offer.
Highbernate - There is nothing like a good nights slumber under the stars. But sometimes it's not that easy to shut down the old noggin. That's why Minny Grown's Highbernate is here. A combination of 10mg of CBN (cannabinol) and 5mg of THC, this product is our best solution for getting a great nights sleep.
Minny-Apple - Here's a tribute to the coolest big little city in the world. A place of creativity. A place where an artist with a spoon can stir a green apple flavor into a sculptural gummy masterpiece. Yesssss. Be inspired! Now grab a Minny Grown green apple gummy and paint your own masterpiece on the great canvas of life.
St. Croix Sunrise - As you sit at the end of the dock, the birds awaken, the lake is glass, perfect. The sun crests over the trees greeting you with a touch of warmth. You grab the rope, give a thumbs up and take off skimming across the water. These moments inspired us to make Minny Grown St. Croix Sativa, our ode to the sunrise.