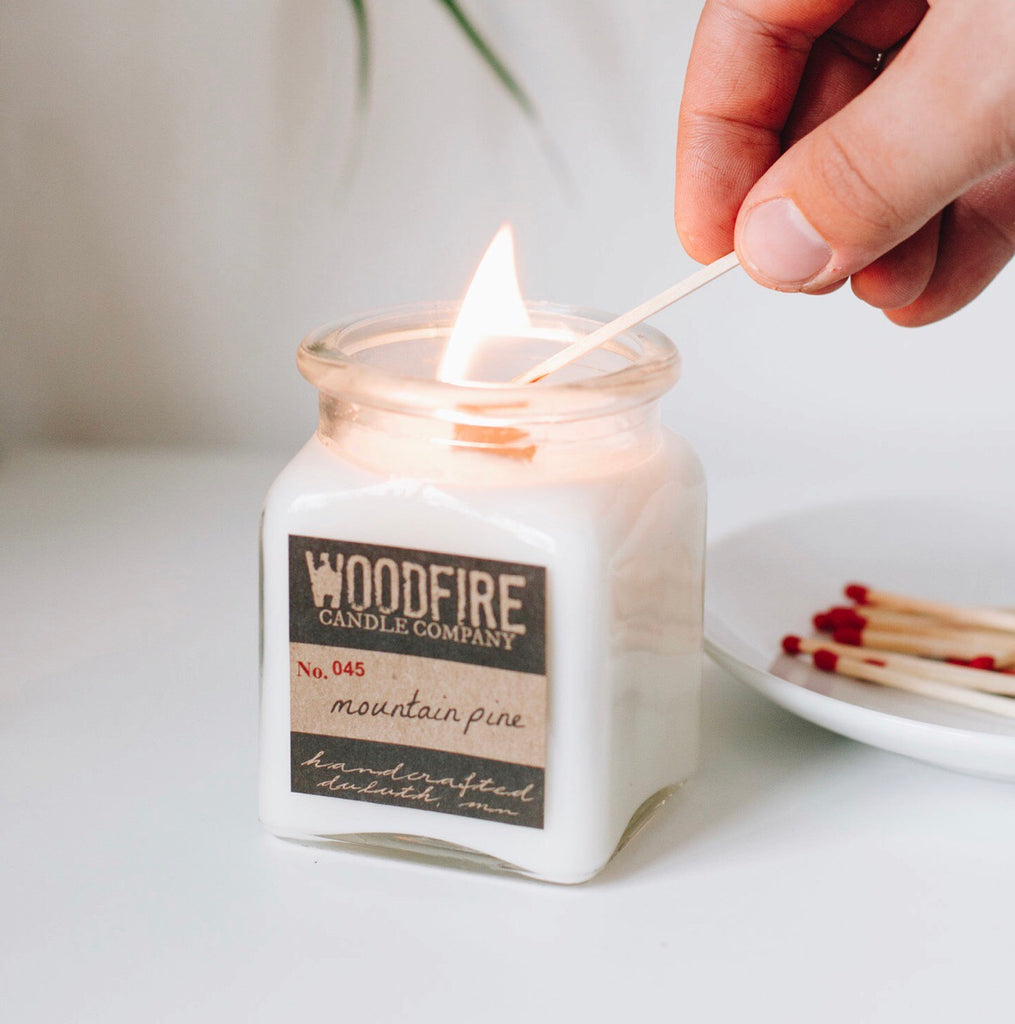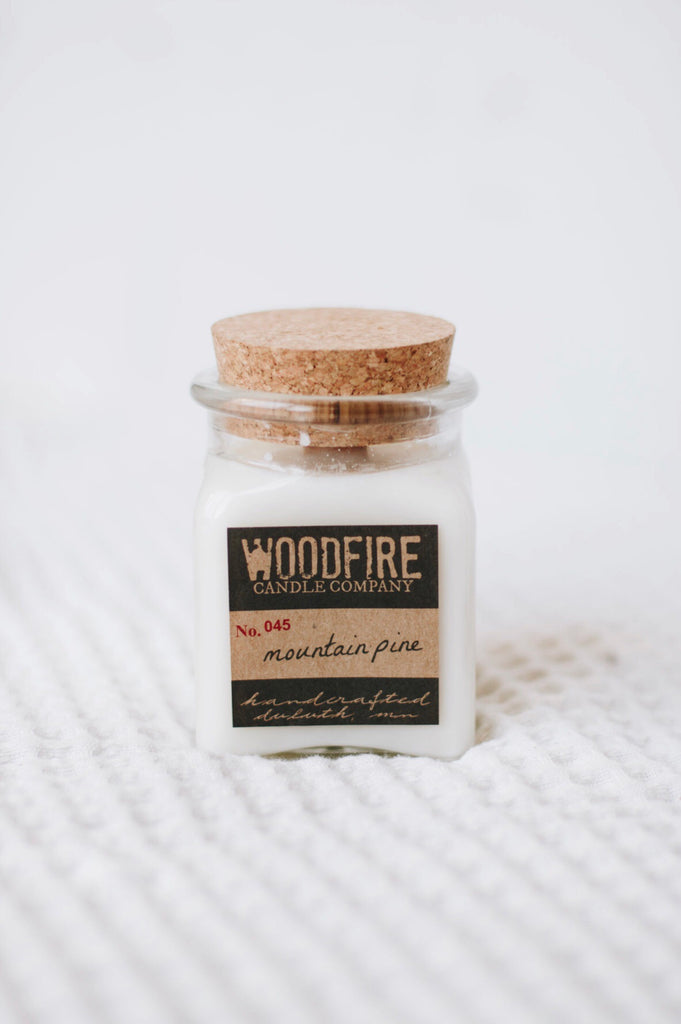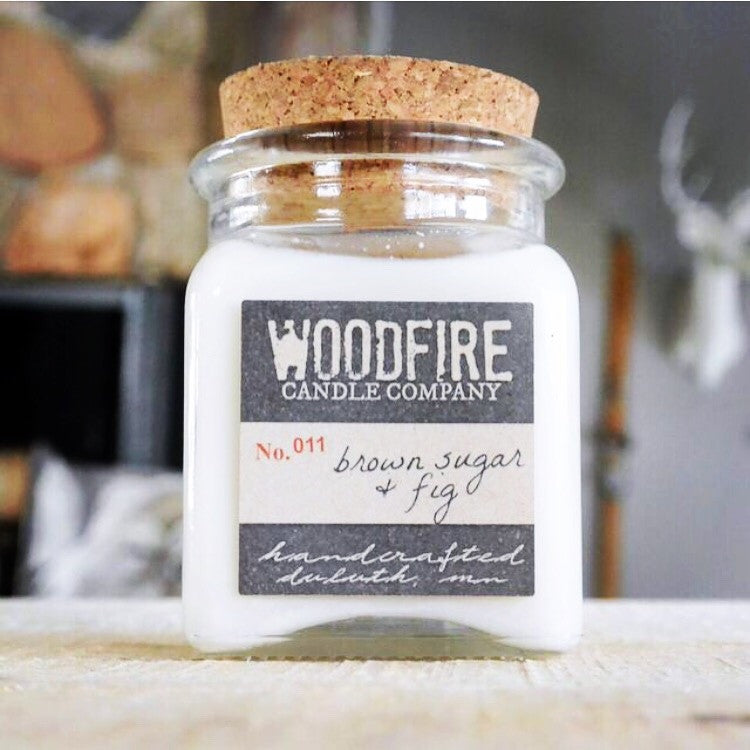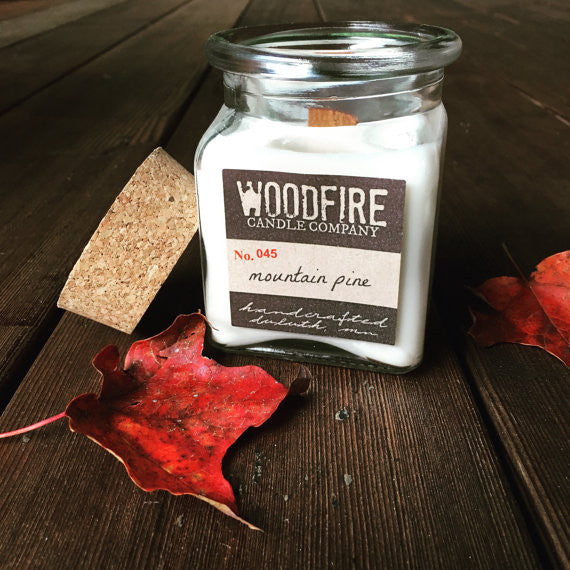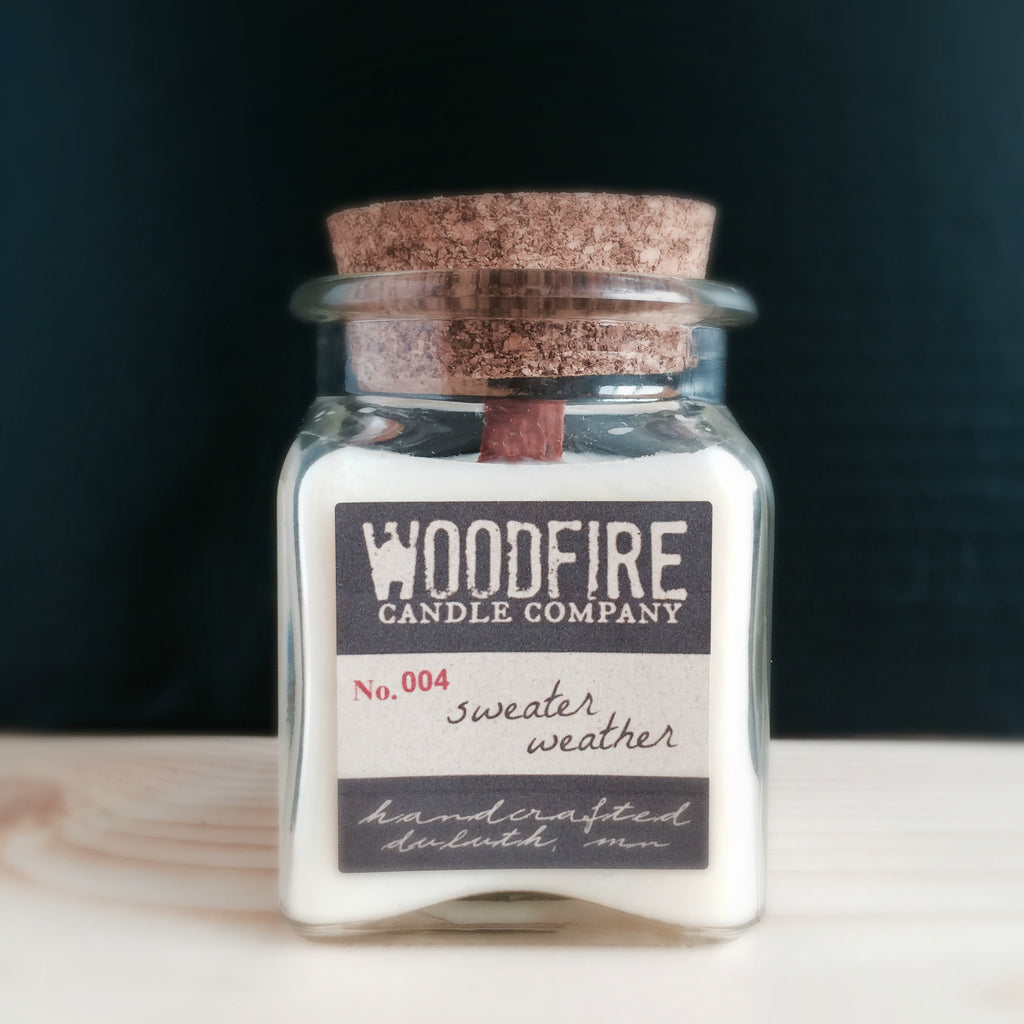 $ 24.00
Apothecary Wood Wick Soy Candle
Ignite the cozy feeling of home with our apothecary collection! This unique candle is made with a wooden wick, providing a crackling sound as it burns, for a soothing and calming atmosphere in any room. Get ready to create the perfect ambiance with this luxurious, comforting candle.
Woodfire candles are made of 100% American-grown soy wax combined with a soft fruitwood wick and premium fragrance and essential oil blends. They are sure to add a warm rustic ambiance to any home. Wood wicks crackle as they burn for a lovely nestled-by-the-fire feel. 
The apothecary collection comes beautifully packaged in a heavy glass apothecary jar topped with a cork and a hand-stamped cotton bag (retail orders only). Once you've enjoyed your candle to the end of its life, simply wash your jar with soap and water to reuse. 

8.5oz will burn for approximately 40 hours.
Please see menu for scent choices. 
*Always trim your wood wicks to 1/8" and remove black char before each burn.