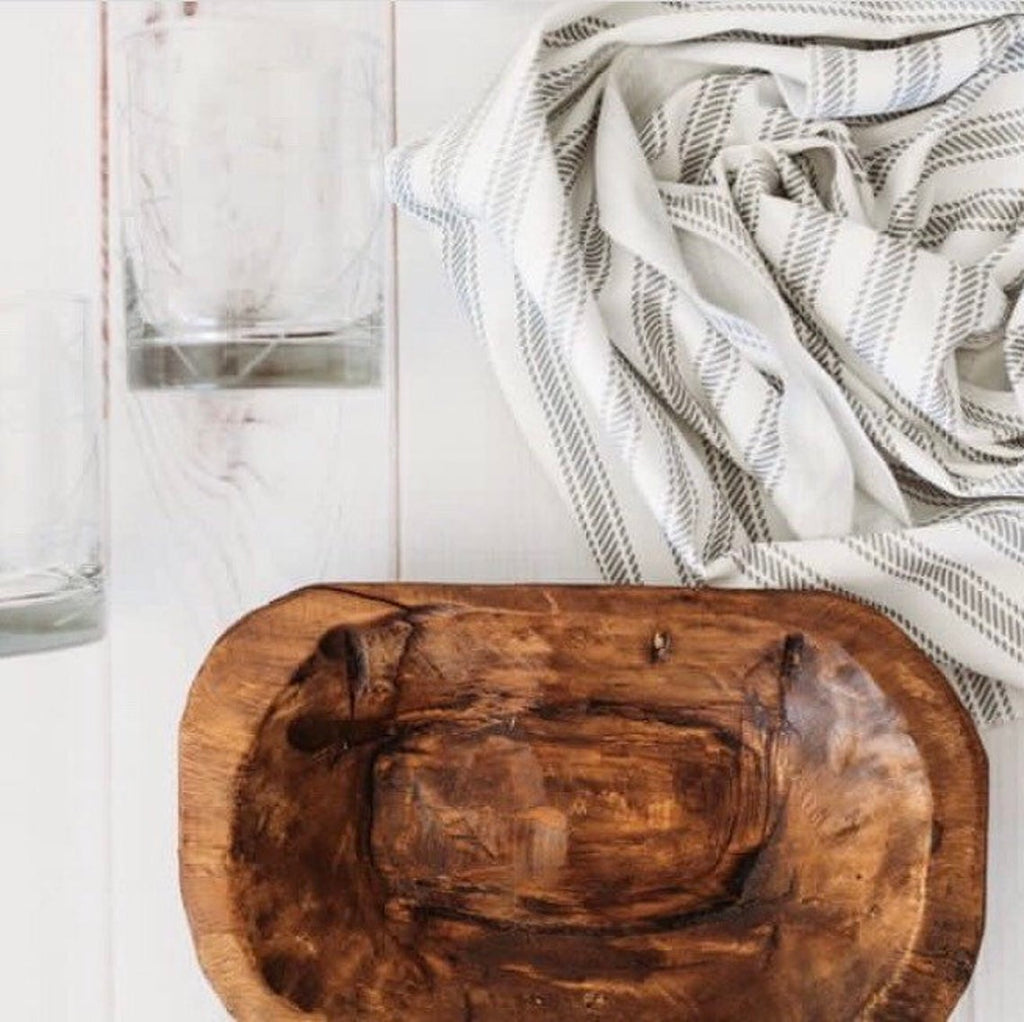 Bring a touch of rustic warmth to your home with our new hand-carved Mexican dough bowls. Fill your bowl with anything you can imagine. 
The size shape and color of each bowl varies slightly due to being hand carved. We love the uniqueness this adds to each piece. Each piece will roughly measure as follows:
9"-10" L x 6"-7" W x 2'"-3" D
*Not for food use, decorative bowl only.