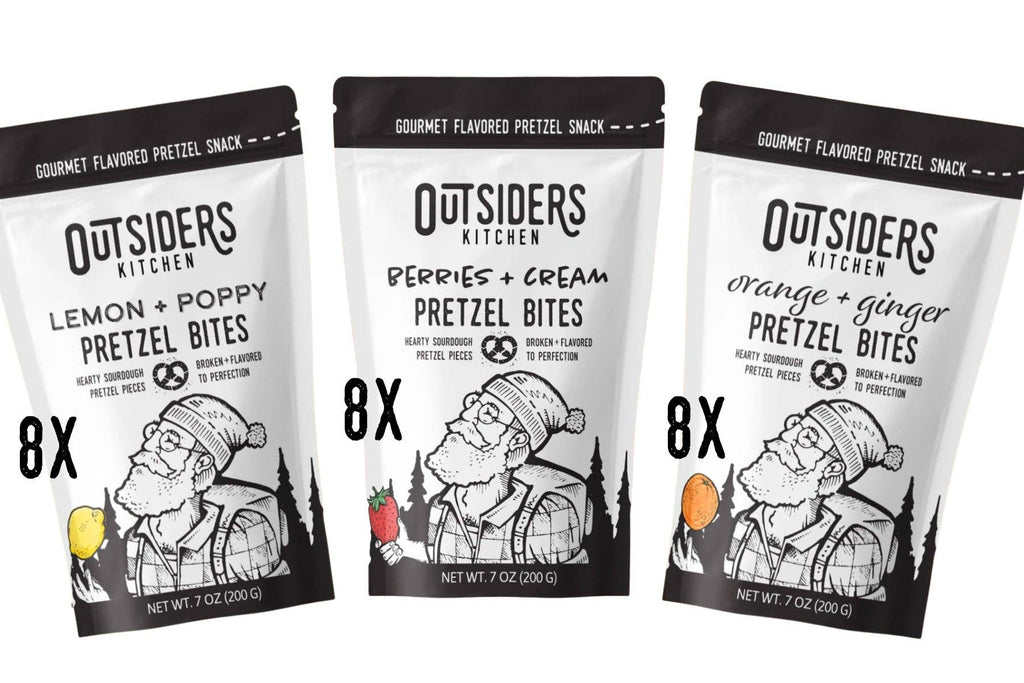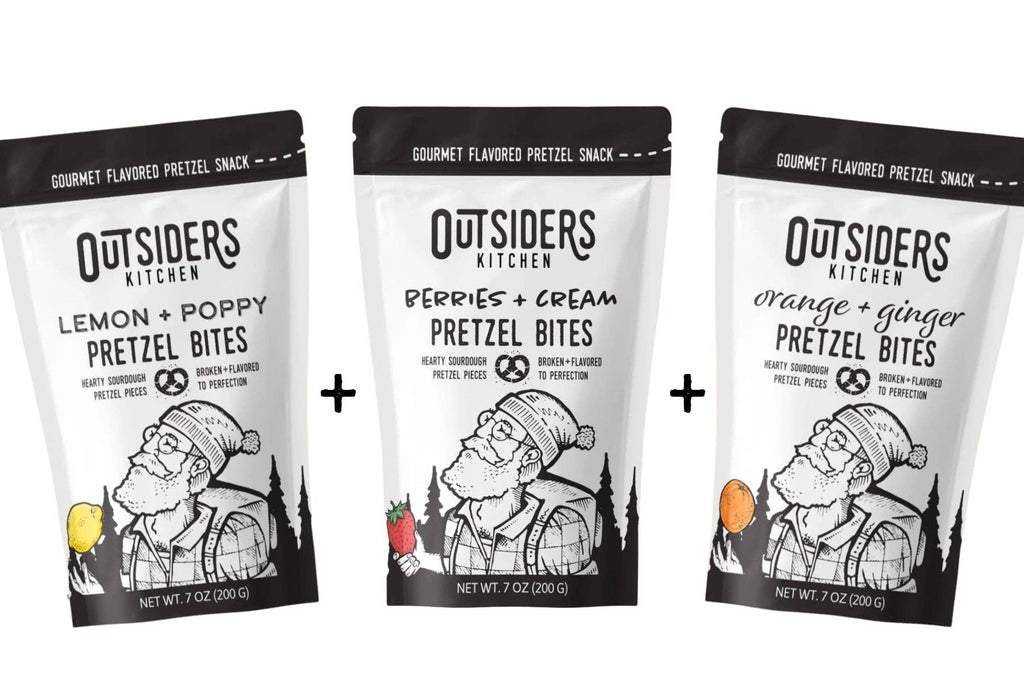 $ 8.99
Outsiders Kitchen Pretzel Bites
Lemon + Poppy: Inspired by our favorite muffin, these Lemon + Poppy Pretzel Bites are bold and bright! With a powerful punch of lemon and a sprinkling of poppy seeds, your taste buds will delight in this flavorful combination that does not exist elsewhere on a pretzel (for real, that's why we created it). Delicious right out of the bag or sprinkled over ice cream!
Berries + Cream: With a sweet strawberry flavor and a hint of cream, our Berries + Cream Pretzel Bites are a fruity treat! In one bite, you'll happily experience sweet, salty, tangy and crunchy. Enjoy this flavor twist that's great for giving or keeping all to yourself!
Orange + Ginger: Think of an elevated creamsicle: Orange and cream with a subtle hint of ginger coats hearty sourdough pretzel pieces. A burst of citrus flavor and a satisfying crunch makes each bag a flavorful snacking experience!