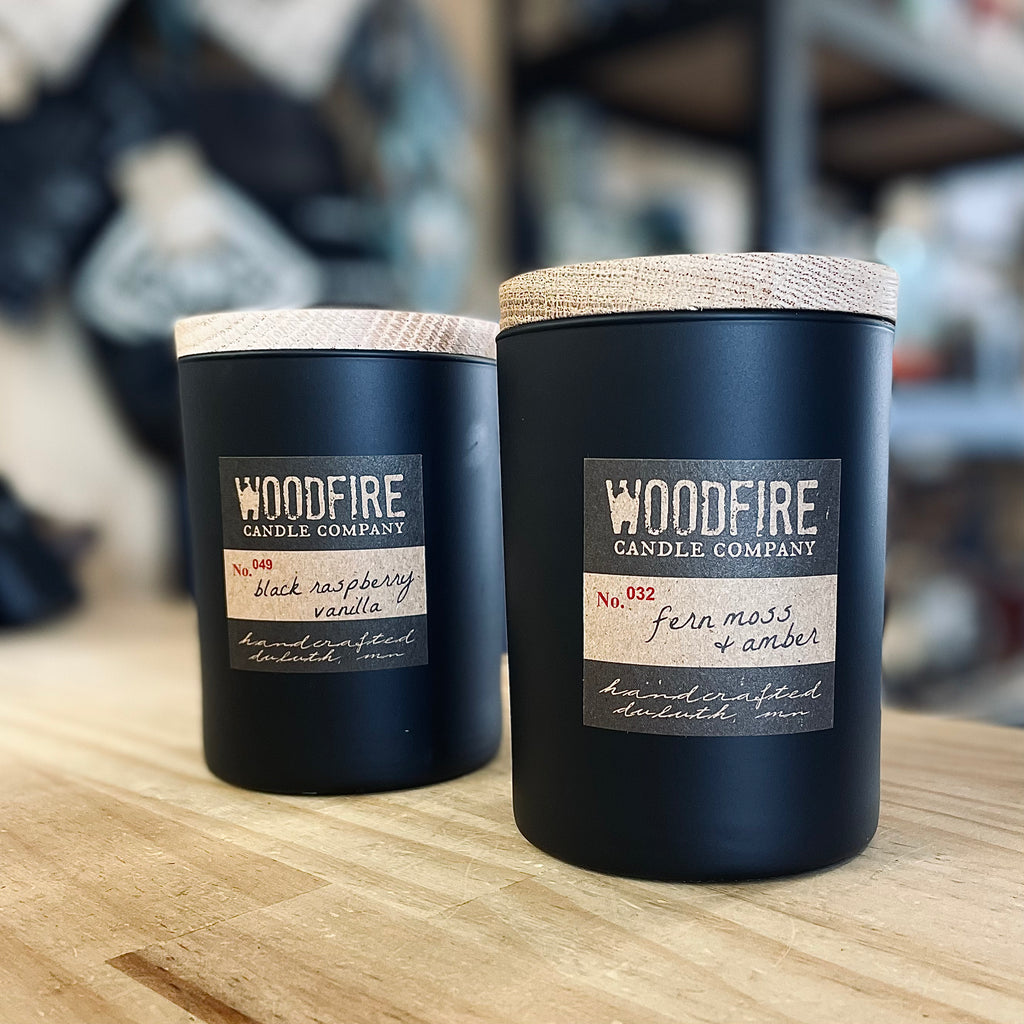 $ 50.00
$ 56.00
Pick 2 Whiskey Black Soy Wood Wick Candle
Our black whiskey glass collection adds a rustic ambiance to any room. Paired with the soft crackle of the wood wick, it is the perfect candle for entertaining. Each whiskey glass candle comes packaged in a hand-stamped cotton bag ready for gift giving (retail orders only).
For reuse - simply wash with hot water and soap. The American soy wax is biodegradable and easy to clean up.  11oz will burn for approximately 60 hours.
Please see menu for scent choices.
*Always trim wood wicks to 1/8" and remove black char after each burn.